If you were to ask me a couple years ago if I would even consider cloth diapering, I would probably say "heck to the no"! Ewww, who wants to deal with that mess? However, over the last couple years, I began hearing such great things about cloth diapering all over the Internet, blogs, friends, local stores, etc. This blog post by Young House Love really helped me cross over to the cloth diapering side.
Is cloth diapering making a comeback? I would say yes! Cloth diapers these days are much different from the ones in our parents' days. They are actually easier to handle than I had previously thought. The main selling point in our house is the cost savings. I learned early on in my pregnancy that newborn babies are likely to go through 12 diapers a day...craziness!
Our plan for our little baby's bum is to start with newborn disposable diapers and wipes and then transition to the cloth diapers and wipes once the little one grows up and mommy and daddy get better adjusted to baby's schedule. We have our small stock of Huggies Pure & Natural Newborn diapers that we still need to add to, and we also still need to get a supply of Huggies Natural Care wipes. Seventh Generation Free & Clear newborn diapers and wipes are another option we may try out during her disposable days.
Once her disposable days are over (for the most part...We still plan on using disposables for vacations, overnight trips, etc.), we have decided on bumGenius as our cloth diaper of choice. Earlier this week, a lovely package arrived on our front porch...which contained nine colorful cloth diapers from Cotton Babies. We ordered six of the bumGenius Elemental Organic All-In-Ones and three of the bumGenius 4.0 One Size Artist Series (which are being discontinued, so I got a buy 2 get 1 free deal). We plan on buying six more of the new bumGenius Freetime All-In-Ones to round out our collection of bumGenius cloth diapers. I've been eyeing all the fun new vibrant colors.
To hold all the dirty and wet cloth diapers, we ordered a large Planet Wise wet bag from Sweetbottoms Baby in the Pink Daisy Stripe fabric.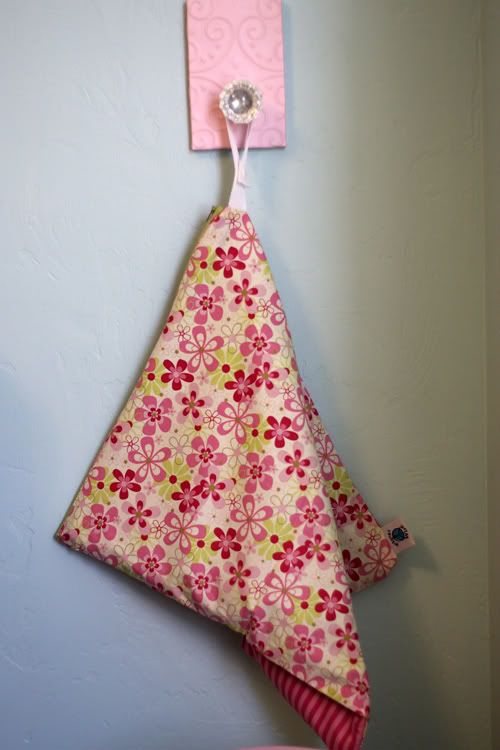 Here are some other items that we intend to use throughout our cloth diapering adventure.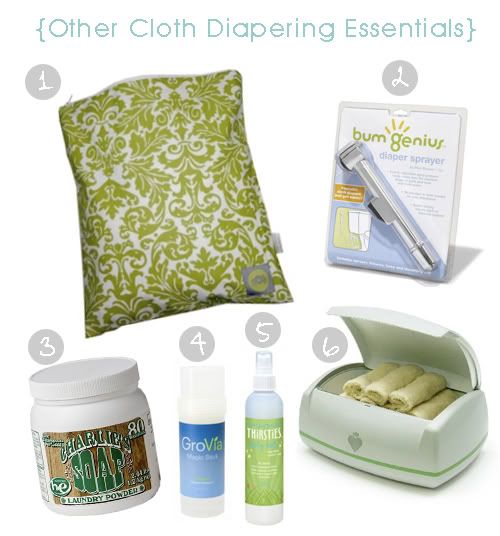 1) Itzy Ritzy Wet Happened? Medium Wet Bag in Avocado Damask for on-the-go changes to keep in the diaper bag.
2) bumGenius Diaper Sprayer attaches to the toilet and is used for when we switch to solid foods.
3) Charlie's Soap Powder doesn't leave a residue when washing and prolongs the life of the diapers.
4) GroVia Magic Stick is a diaper ointment that is natural and cloth diaper compatible.
5) Thirsties Booty Luster is a spray-on baby wipe solution.
6) Prince Lionhart Cloth Wipes Warmer to keep cloth wipes warm and toasty.