Tuesday, December 20, 2011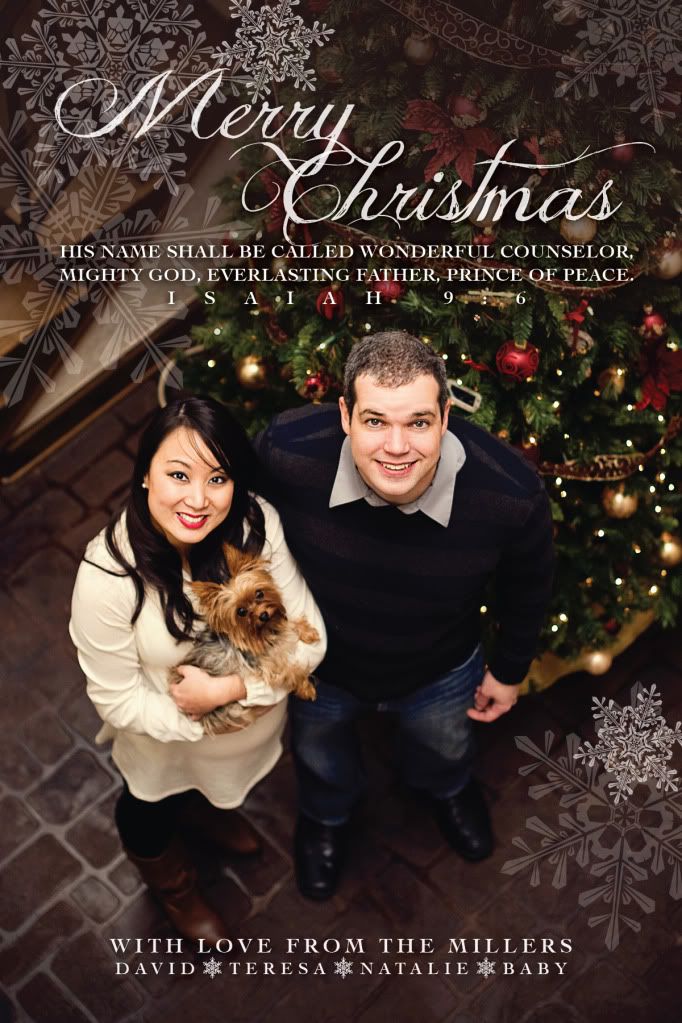 Posted by

Teresa H. Miller
at 10:13 PM
0 comments


Tuesday, December 13, 2011
I'm sure you've all been anxiously awaiting the status of the Thanksgiving turkey and how that turned out…okay, maybe not. Hopefully, you had a wonderful Thanksgiving holiday and are looking forward to Christmas in a couple weeks! Can you believe it's almost here? I have finally downloaded the photos from Thanksgiving and can now give you the full report on my first Thanksgiving turkey from scratch, in case you want to try your hand at the Christmas turkey this year. The final report…I was actually pretty surprised that it was fairly easy and tasted pretty moist and delicious. I will definitely be making more in the future, I'm sure.
So, how did I prepare the bird? I sought the advice of many seasoned turkey cooks and informed people that this would be the year of the great turkey experiment for me. My coworkers were especially helpful and forthcoming in providing advice, clipping articles for me and giving me general direction. I also looked online for any helpful tips and tricks to preparing the perfect turkey. I realized that everyone has their "secret" (or not so secret) recipe and technique for baking the bird, so I just kind of winged it (yes, pun intended).
Basic instructions: Thoroughly defrost | Cut up onions, celery, carrots & lemon to line bottom of pan and stuff inside bird | Butter and season the bird | Cover with foil | Toss in oven for specified time depending on weight of bird | Uncover foil for last hour of roasting | Tada…Done! (So easy, a pregnant woman can do it!)
My only advice would be to use a meat thermometer. I mistakenly thought that there would be one included with the turkey I bought…but no, no meat thermometer so I just cooked it a little bit longer than suggested to avoid any unwanted pinkness.
Before cooking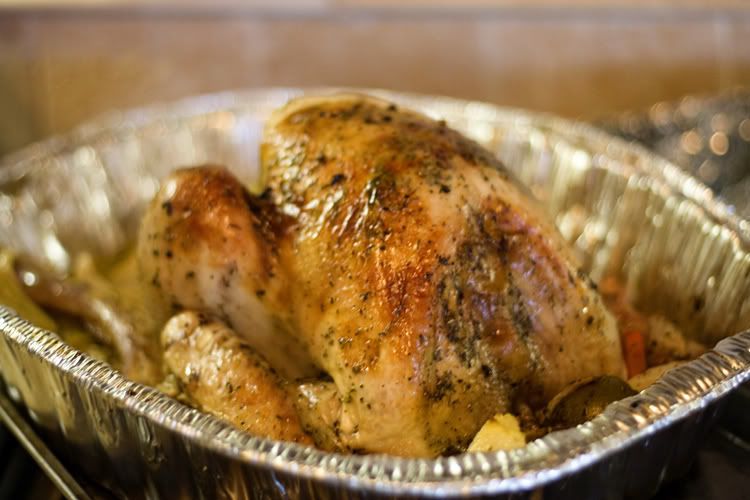 Done, straight from the oven
Showing off my masterpiece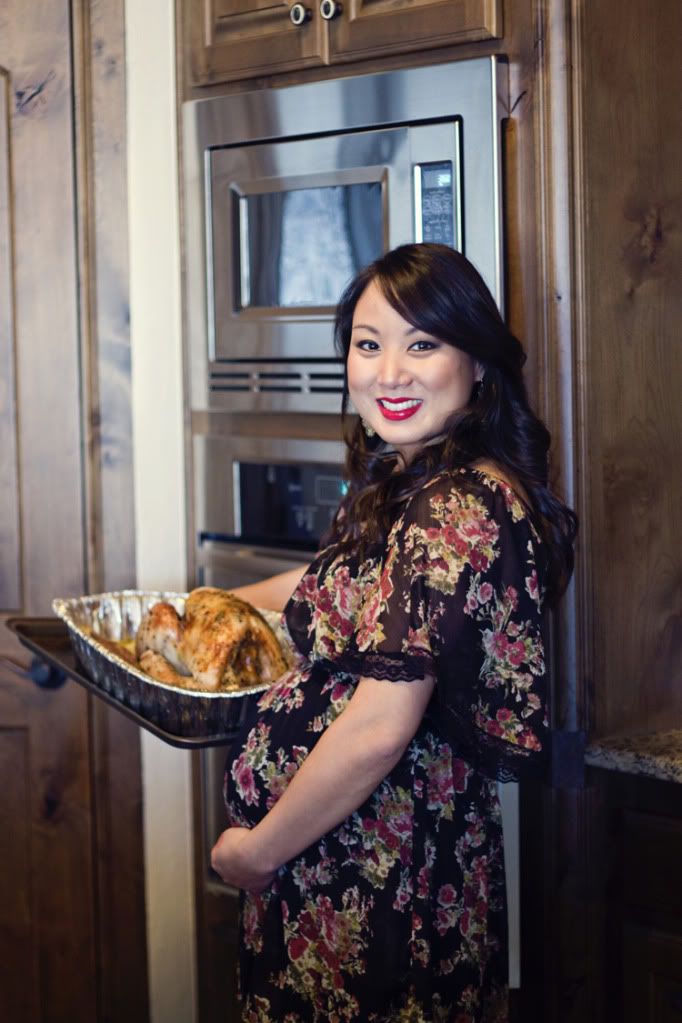 Posing with bird and baby
Posted by

Teresa H. Miller
at 6:20 PM
0 comments