A couple weeks ago, my husband and I (and baby) set out on a car buying journey. Since all the vehicles we own are of the two-door variety, we needed one that had four doors to accommodate our growing family. Crawling in and out of a two-door car to mess with a car seat is not exactly my idea of a fun time.
Ideally, I had my mind set on a crossover/small SUV-type vehicle for toting around a little one, a stroller, other random baby gear and groceries. Thus began my Internet search, I looked online at Autotrader.com, Cars.com and other car websites to find the right car for the right price. There were a couple in Texas I liked and a couple at our local dealership in town. We deemed Saturday car shopping day and were planning to head down to the Dallas area to look at a few dealerships, but we just ended up staying in town and looking at our local dealership in case we found something we might want here.
I printed off information on the three cars I was interested in and we were on our way to the local Infiniti dealership in town. One was a 2010 Infiniti EX35, another was a new 2011 Infiniti EX35 and there was also a used 2010 Lexus RX350. Once we pulled into the parking lot, a salesman was there waiting for us. I pulled out my papers and inquired about the used 2010 Infiniti EX35 since it was the most affordable one. "It just sold yesterday," the car salesman said. Well, I guess that one was not for us…really though, it didn't have the navigation system I was wanting so I wasn't too upset. On to the next, the Lexus RX350…"oh, the manager is driving that one around, I'll have to go find it since it's not actually here." Okay, onto the new 2011 Infiniti EX35…it had everything we wanted in it, except it was a little more than we had wanted to spend. Well, there was still one in Texas that we were pretty interested in, let's just go with that one. But wait, "we actually just had another 2010 come in yesterday with 9,000 miles, one owner lease and almost exactly the same as the new one you just looked at." What? Why didn't he just tell us that to begin with?
So, long story short, we settled on a price for the last car we looked at, were harassed about extended warranties and other junk to add-on, signed over the check and bought my first car with cash. The car that we didn't know anything about before we got there, but had everything we were looking for – navigation system, back-up cameras, low miles, still under warranty for three more years and it even already had the windows tinted (extra plus). Now, I just need to sell my old car...any takers?
Here are some photos of the baby's new ride/the mommy mobile...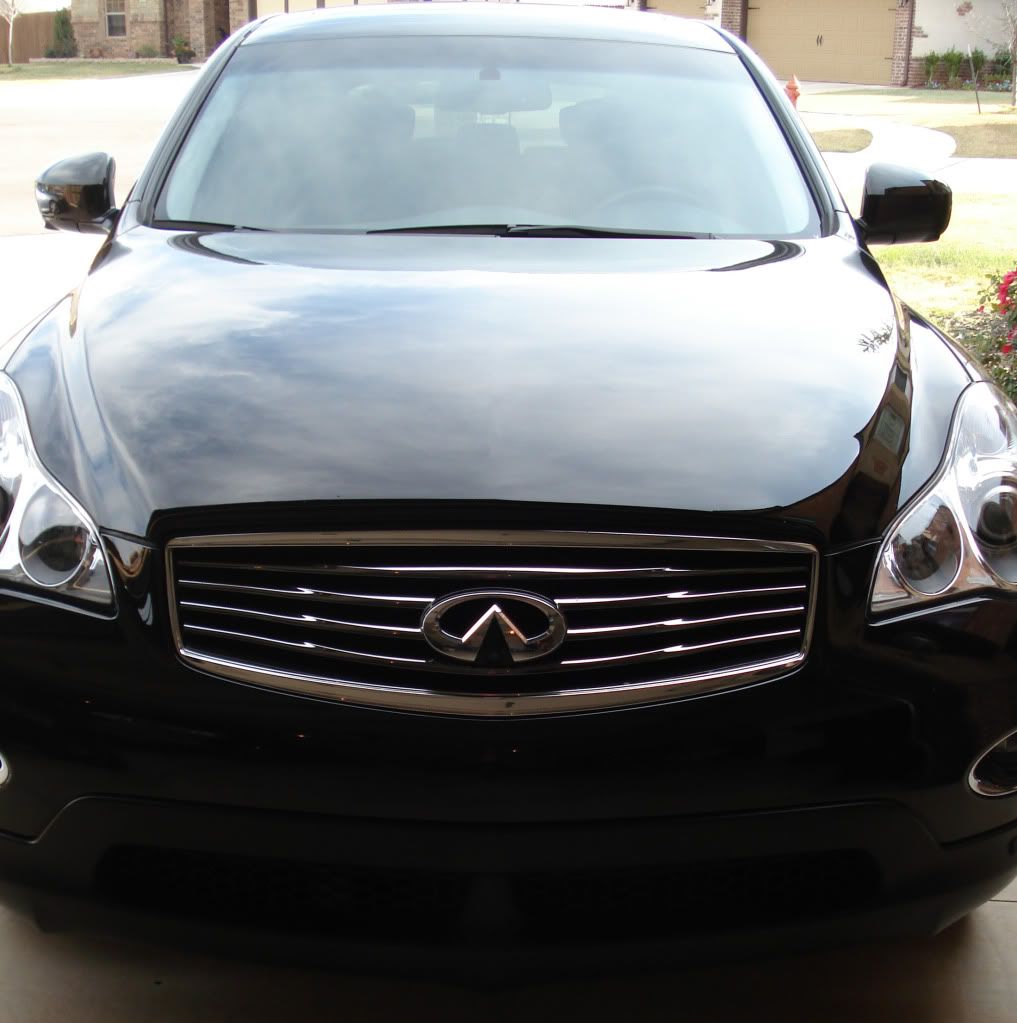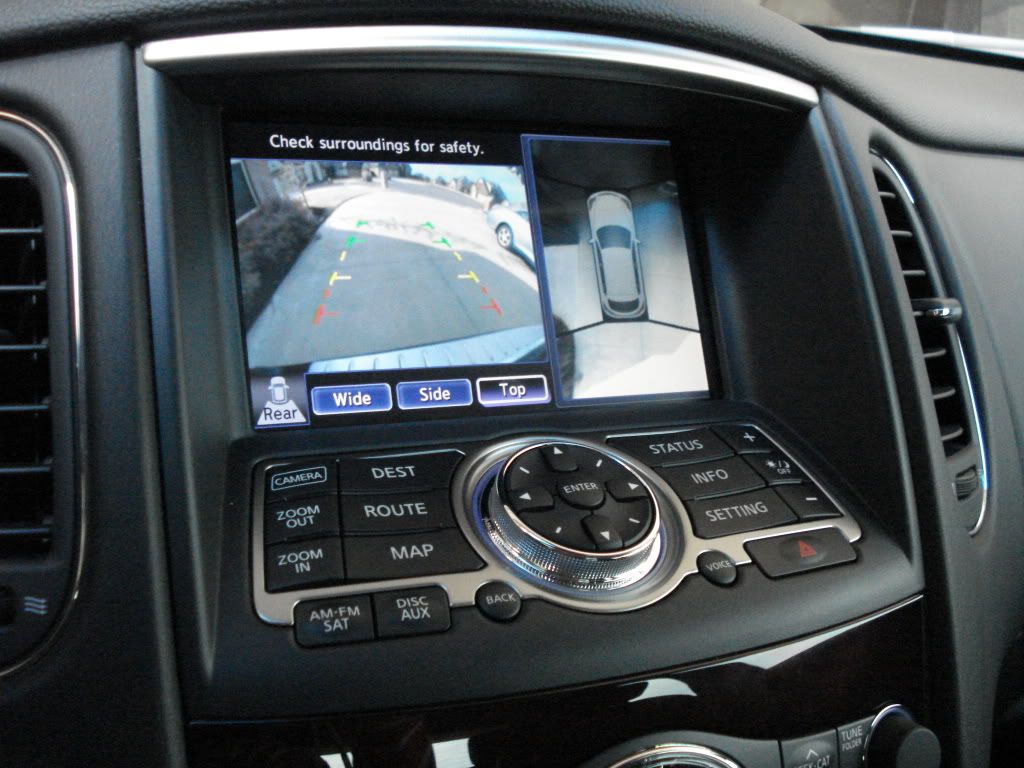 A big selling point was the all around view cameras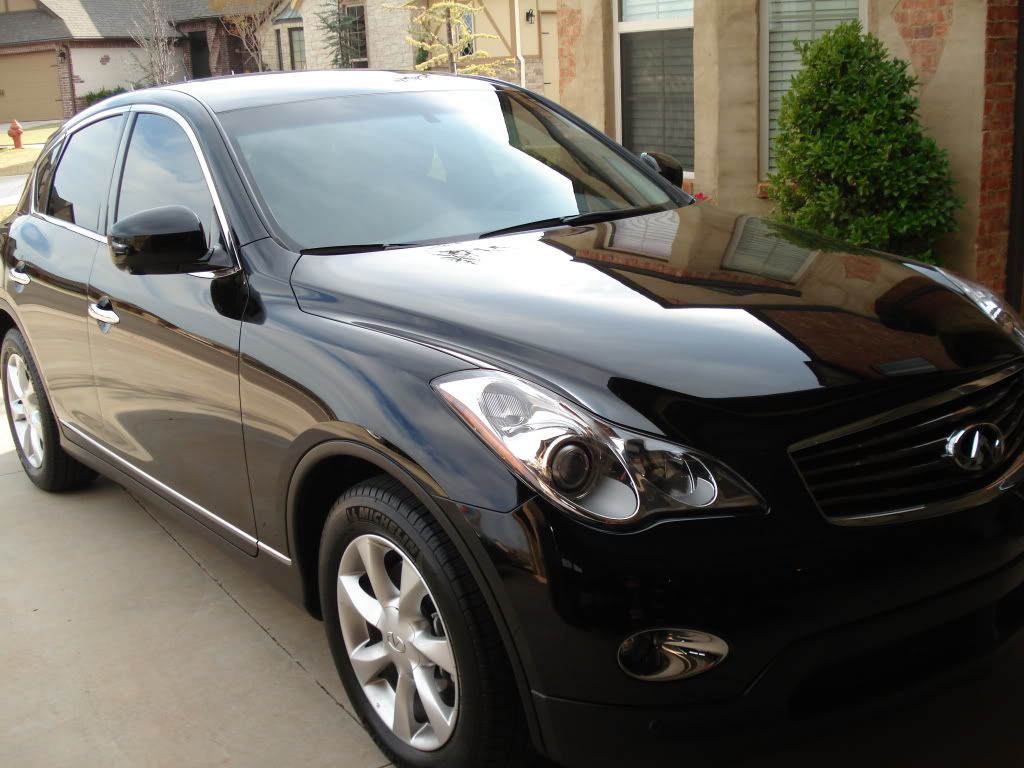 I'm also pretty excited to have a navigation system now